SFera(Zagreb)
http://sfera.hr/sfera-for-foreigners/
SFera is a Science Fiction Society from Zagreb, Croatia, which was founded in 1976. Every year SFera organizes SFeraKon, the longest-running and the biggest annual Science Fiction convention in Croatia and this part of Europe.
The first SFeraKon was held in 1979. In 1986 and 2012 Zagreb also held the Eurocon conventions (Ballcon and Kontakt). Usually more than 1000 attendees and visitors from all over Croatia (and neighbouring countries) roam the halls during the convention.
We had Guests of Honour such as Frederik Pohl, Sam J. Lundval, Harry Harrison, Joe Haldeman, Martin Easterbrook, Robert Silverberg, Guy Gavriel Kay, Walter Jon Wiliams, Lois McMaster Bujold, Ken McLeod, Michael Swanwick, Bruce Sterling, Richard K. Morgan, Iain McDonald, Charles Stross, Tim Powers and hope to see many, many more.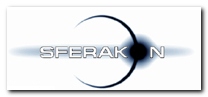 Apart from SFeraKon, SFera also organizes writing workshops, book clubs, lectures, literary competitions, publishes books, promotes Science Fiction, Fantasy and Horror …
Also each year we give the SFERA Award, the oldest national award for the Science Fiction genre in Croatia. In addition, each year we give awards for the best children's literary and art submissions to our children's competition.Alibus
Albus
http://albus.hr/en
"Albus" from Pazin(full name "SF&F Albus") is a cultural club dedicated to research and promotion of science fiction, fantasy, mythology and alternative sciences.
It was officialy registered in the year 2003. although it's members were already operating on similar parameters as a section of the now closed "Klub Mladih-Bad taste". The club's program consists of organising yearly events such as science fiction and fantasy convention "Istrakon" since 2000., the publishing of science fiction short story collections in collaboration with POU Pazin, and shorter events like weekly informal game nights and gatherings, presenting games to the wider public especially the young,creating costumes and props,visiting other conventions across Croatia( Sferakon, Essekon, Rikon, Liburnikon),communication and collaboration with other similar clubs,collaboration with clubs and institutions(such as kindergartens and schools) that work with children and finding ways to a include the youth in promoting not only science fiction and fantasy but also progressive thought and mentality.
Through our activities and work on promoting scence fiction and fantasy we managed to affirm ourselves as one of the most active clubs in Pazin and positively contribute to cultural and touristic image of Istra and Pazin. As a direct evidence on the positive influence of our club is the fact that all hotels and hostels around Pazin are completely booked during "Istrakon" and the convention and club were featured on national televisions( HTV, RTL, NOVA TV, RAI, RTVFBH). "Albus" is famous not only among the fans of SF and fantasy but also among the citizens of Pazin for promoting science fiction and fantasy and offering new ways of thinking and having fun for the youth. Our example and work influenced on many informal gatherings of individuals interesed in science fiction and fantasy in many cities across Istra (Pula, Rovinj, Umag, Buzet, Labin). In this way we directly contributed to enrichment of science fiction and fantasy culture in Istra.
Our club is located at this adress Hrvatski trg 5.
3.Zmaj
http://3zmaj.hr/en
3. zmaj is a society founded in May 2005, made up of young people that gathered around the idea of promoting fantasy, Sci-Fi and horror genre in literature, art, films and games in our city and beyond.
We're also organizing the annual convention Rikon, and we publish the fanzine Eridan which won the ESFS award for best European fanzine in the year 2011.
SF Skupina Orion
facebook: sforion
Kulturni Front
http://kulturnifront.hr/english/
The Association "Kulturni front" was founded in 2002. in Opatija, by several young enthusiasts. The idea developed when, without the opportunity to express ourselves in any way we realised the lack of possibilities for ourselves and other young people in the region.
Coatian and global science fiction
http://inverzija.net/
바로 밑의 커서를 클릭하시면 한국어로 번역됩니다!
Click below bar to TRANSLATE above information!